Camp Cafe in Silverton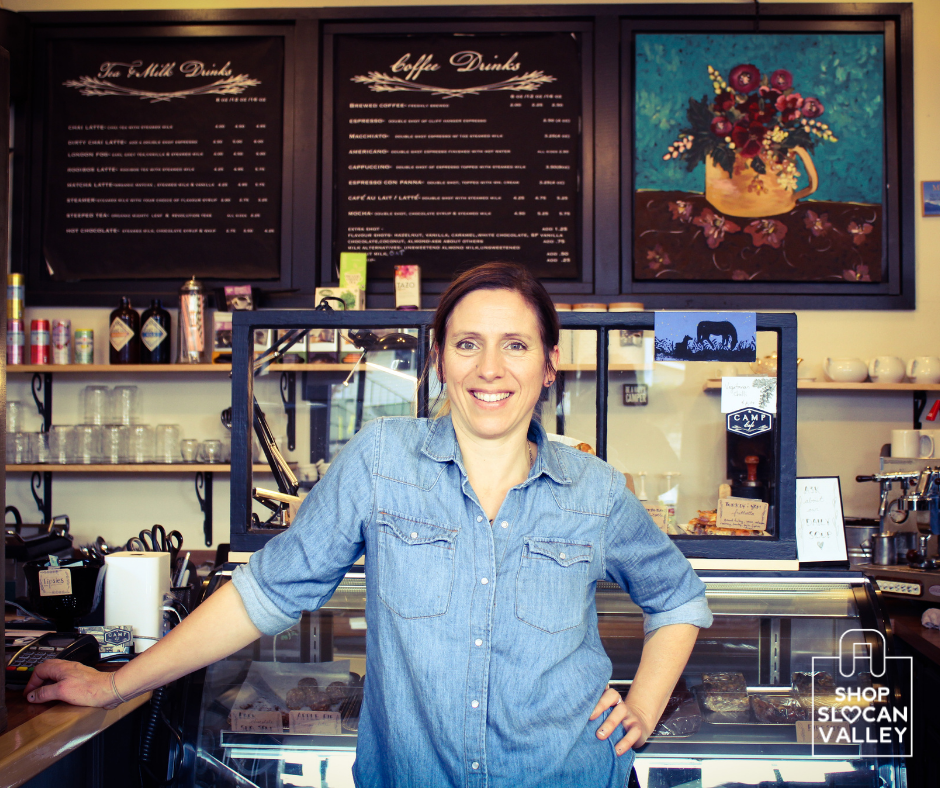 Say hello to Maegan. This passionate entrepreneur is the proud owner of Camp Cafe in Silverton. Not only does she serve mouth-watering food and tummy-warming drinks, she supports local artists and makers and has an eclectic mix of gift items. Also, customers go INSANE over her carrot cake.
When you choose to buy local, you support business owners like Maegan. And our whole community thrives. #shopslocanvalley
Check out our Valley Directory – www.slocanvalley.com – for full business listings.