Recent Valley News
Export Navigator Program in the Slocan Valley
-
Are you a manufacturer? Do you have a product or service you would like to expand into markets outside of the Slocan Valley region? this is a free service that will: FOSTER INNOVATION AND ENHANCE COMPETITIVENESS INCREASE PROFITABILITY DIVERSIFY YOUR … Continue reading
$1 Million Grant for SIFCo's Wildfire Protection Plan
-
SIFCo, the Slocan Integral  Forestry Cooperative based in Winlaw, has received $1 million from the Forest Enhancement Society of BC (FESBC) to continue with its landscape-level Strategic Wildfire Protection Plan. "This is huge," says manager Stephan Martineau. "Since 2009, we … Continue reading
READ ALL NEWS >>
---
Kootenay Entrepreneurs get a Podcast and Radio Show all their own!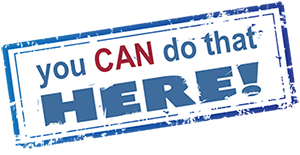 KAST's new You Can Do That Here! podcast series hosted by Andrew Zwicker, gives an in-depth look into some of the minds of local entrepreneurs and business owners. Hear their success stories and learn some tips and tricks on how to start your own successful business in the Kootenays. A new interview is published every week. Listen to the "You Can Do That Here!" podcast series.
---
Featured Directory Listing

Est.1977 Mixed Farming. Breeding purebred Cleveland Bay horses, listed as critically endangered. Standing purebred CB stallion CHOLDERTON CHIRON, ...

Current Weather

Thunderstorm

Thunderstorms in the morning, then variable clouds during the afternoon with still a chance of showers. High near 25C. Winds W at 10 to 15 km/h. Chance of rain 90%.

Clear

Generally sunny despite a few afternoon clouds. High 24C. Winds WSW at 10 to 15 km/h.

Mostly Cloudy

Partly cloudy skies in the morning will give way to cloudy skies during the afternoon. High 24C. Winds light and variable.

Featured Community

New Denver, population, about 600. Yes, named after the "old" Denver, with which New Denver shared many characteristics. Nestled on the shore of ...