The West Kootenay Boundary Community Investment Co-op is now seeking founding members.
Recent Valley News
Slocan Valley Economic Development update
-
The following update from Ron LeBlanc, Slocan Valley Economic Development Coordinator, was originally published in the Valley Voice on March 14, 2019. Valley residents often ask me about my new role of Slocan Valley Economic Development Coordinator.  What does that mean? What … Continue reading
Rural Media, Kootenay Style
-
In the summer of 2018, Angela Long embarked on a 22,000-kilometre journey, traversing eight provinces and a territory – from Dawson City, Yukon, to Cape Breton, N.S. – to learn from residents, reporters and experts about journalism's importance in rural communities. In the … Continue reading
Rural Evidence Health Care Review project
-
Local evidence for health service planning through a rural lens The RER aims to collaborate with rural citizens to provide robust, comprehensive and rural-relevant evidence to inform rural health service planning in British Columbia. The activities involved to achieve this … Continue reading
---
Kootenay Entrepreneurs get a Podcast and Radio Show all their own!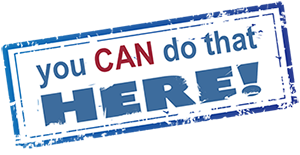 KAST's new You Can Do That Here! podcast series hosted by Andrew Zwicker, gives an in-depth look into some of the minds of local entrepreneurs and business owners. Hear their success stories and learn some tips and tricks on how to start your own successful business in the Kootenays. A new interview is published every week. Listen to the "You Can Do That Here!" podcast series.
---
Featured Directory Listing

Supporting arts and cultural development in the West Kootenays since 1980, WKRAC's objective is to provide training, consultation, ...

Current Weather

Featured Community

New Denver, population, about 600. Yes, named after the "old" Denver, with which New Denver shared many characteristics. Nestled on the shore of ...