Recent Valley News
Slocan Trail Head Improvement Project-
-
On July 9, Daniel Scott, Trail Specialist with RSTBC along with members of the Slocan Valley Historical Trail Society made a presentation to Council of the Village of Slocan about future development possibilities of the Slocan portion of the Rail Trail. … Continue reading
READ ALL NEWS >>
---
Kootenay Entrepreneurs get a Podcast and Radio Show all their own!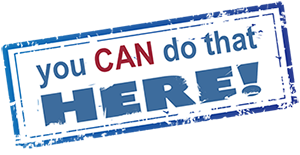 KAST's new You Can Do That Here! podcast series hosted by Andrew Zwicker, gives an in-depth look into some of the minds of local entrepreneurs and business owners. Hear their success stories and learn some tips and tricks on how to start your own successful business in the Kootenays. A new interview is published every week. Listen to the "You Can Do That Here!" podcast series.
---
Featured Directory Listing

Est.1977 Mixed Farming. Breeding purebred Cleveland Bay horses, listed as critically endangered. Standing purebred CB stallion CHOLDERTON CHIRON, ...

Current Weather

Partly Cloudy

Partly cloudy. Low 6C.

Partly Cloudy

Partly cloudy skies. High 14C. Winds light and variable.

Mostly Cloudy

A mix of clouds and sun early, then becoming cloudy later in the day. Slight chance of a rain shower. High 12C. Winds SSE at 10 to 15 km/h.

Featured Community

Founded by Frank Fletcher of Nelson in 1892, Slocan City was the smallest incorporated city in the British Commonwealth, perhaps in the world. In ...