Please contact us for additions to the Events Calendar, we will gladly post events of general interest .
May
6
Sat
Winlaw Water Day Sat. May 6, 2017

@ Mama Sita's Restaurant
The Festival of Water is back!
Free admission!
Parade ! May Pole !
Market ! All Day Live Music!
Let's give thanks and praises,come together and have a great time!!
Line up so far:
The Andrew Cook Band
Chipko Jones
Niko Paper Cups
Cold Mountain Air
The Slocan Valley Samba Band
Tenise
Dazza
In The Sticks
Lady Humble
The Sophistocrats
Soniko
Evan Kinsella
John Heath
Justin Tydeman
demo by Dances of Universal Peace
Steven Lee
Kalki Visnuyana
more TBA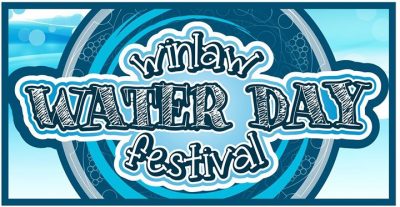 Located downtown Winlaw in the heart of the Slocan valley Mama Sita's Cafe has something for every taste.Fabulous food,friends and fiesta. 250-226-7070
Affordable dining with emphasis on locally sourced food and produce.
Child friendly & family oriented.
2017 Big Air Band & Lip Sync Contest

@ Silverton Memorial Hall
May 6 @ 7:30 pm – 9:30 pm
Coming to the Slocan Valley Saturday, May 6, 2017
7:30 p.m. (doors open at 6:30 p.m.) at the Silverton Memorial Hall
Registration Form available for download HERE.
Brought to you by the Slocan Lake Gallery Society and Slocan District Chamber of Commerce
Air Band is your chance to perform like your favourite rock star! Individuals or groups perform their song with choreographed dance moves and lip syncing to the original artists. Be wild! Be adventurous! Get your act together today!
Registration will be open from April 3 – 20, 2017. Registration fee is $5 / person competing. Forms and information available at New Market Foods or online 2017 Air Band Registration Form.
All ages and abilities welcome.
Song time limit is 4 minutes maximum. You provide the music – songs in mp3 or CD format are required. All types of music welcome but no obscenities permitted (this is an all-ages show). The SDCC reserves the right to refuse any song that is not appropriate for the activity.
Make your own instruments; no real instruments allowed. Instruments not required.
All contestants will perform their act Saturday, April 29, 2016 at a technical rehearsal between 1:30 p.m. and 4:30 p.m. at the Silverton Memorial Hall. You will be notified of your specific time by Wednesday, April 26.
All contestants will perform their act at a Saturday, May 6, 2016 at a dress rehearsal starting at 1:30 p.m. at the Silverton Memorial Hall. Performers will be notified of their rehearsal time by May 3. Contestants are required to return to the Hall by 7:00 p.m. for the competition.
Contestants will be judged on: Costume, Choreography, Lip-Sync Ability, and Overall Performance. There will be cash prizes in adult and kids categories for 1st ($100), 2nd ($50), and 3rd ($25) places as determined by a panel of 3 judges. An additional prize will be awarded for Audience Favourite.
Advance tickets are $10 for adults and $8 for youth under 16. Tickets at the door are $12 for adults, $10 for youth. No charge for children under 6. Volunteers are needed!
This is a fundraiser for the Slocan District Chamber of Commerce (SDCC) and its community projects. Thank you for your support! Box 448, New Denver, BC V0G 1S0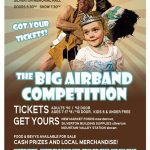 Aug
19
Sat
MS Bike – West Kootenay Glacier Challenge

@ Greer Park, New Denver
Aug 19 5:00 pm
Will you accept the challenge? Experience this epic loop around the glacier, along with the best the Kootenays have to offer. Epic views, fabulous food, incredible volunteers – they all come together to create an amazing experience.
"It's ALWAYS a great ride! It is so well organized and staffed with such an incredible crew of volunteers. It is the highlight of our summer to come ride this MS Bike Tour." ~ Joe, AB
The West Kootenay Glacier Challenge is an extraordinary two day MS Bike road tour that loops around the Kokanee Glacier in the Selkirk Mountains, from New Denver to Slocan, to Kaslo, and back to New Denver with an overnight in Nelson.
Show your support for people living with multiple sclerosis by taking on this amazing challenge and cycling 222 kilometers over two days. We'll provide the rest stops, food, and entertainment, and you can enjoy the epic scenery along the way. Don't think you can ride the full distance? Check out our Relay Option – all the fun, half the distance!
All the money raised by this event goes to the MS Society of Canada to fund programs and services for people affected by MS; as well as to support vital research for improved treatments and to find a cure.
Accept the challenge today. Register, and together we will end MS!