CT Auto in Slocan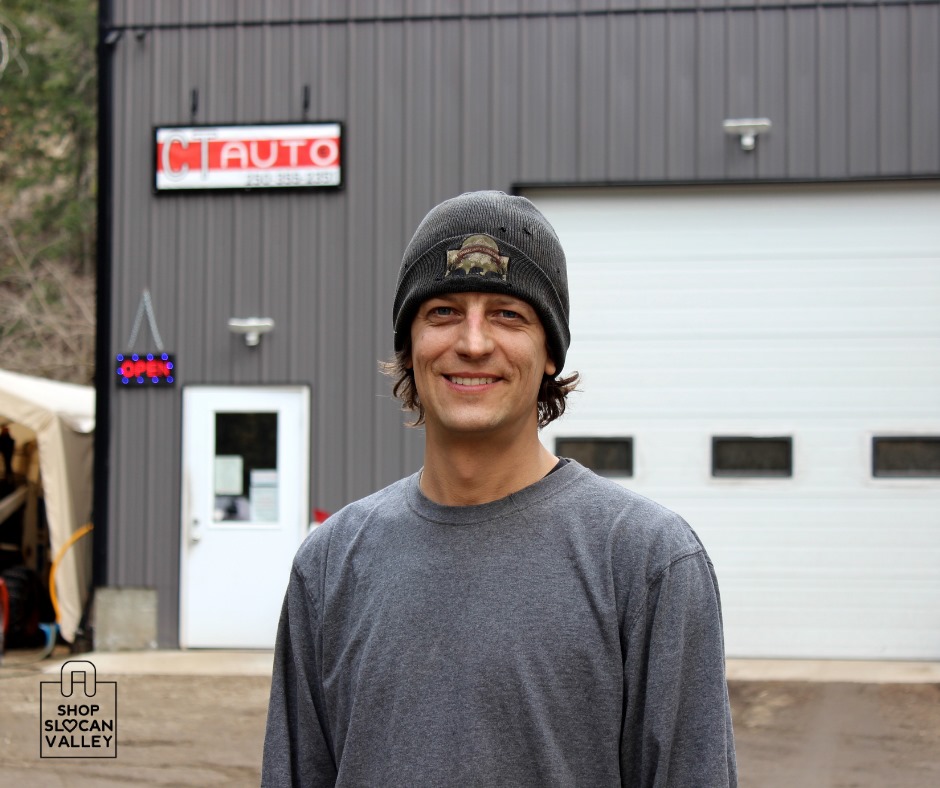 This is Cam. He's the owner of CT Auto in Slocan, a business he built from the ground up nearly 13 years ago. It really is a family affair with his mother working as the bookkeeper and his brother working in the shop. They provide basic automotive repairs and diagnostics and maybe because of where we live…he tends to work on quite the variety of cars (new and old).
Cam grew up in the area and his passion for cars stems from his grandpa who was always working on cars in the backyard. Cam saw this and decided that one day he wanted to make his own job, live by his own rules and be in the driver's seat (😉) for customer relations.
CT Auto serves customers from all over the Valley (and beyond…with customers coming from as far away as Trail) and all of his customers have been referred through word of mouth. He loves that every customer is different, every car is different and every day is different. He's grateful to live next door to his shop and be able to live out his dream in paradise.
When you choose to buy local, you support business owners like Cam. And our whole community thrives. #shopslocanvalley
Check out our Slocan Business Valley Directory for full business listings.