Rambling Rose in Winlaw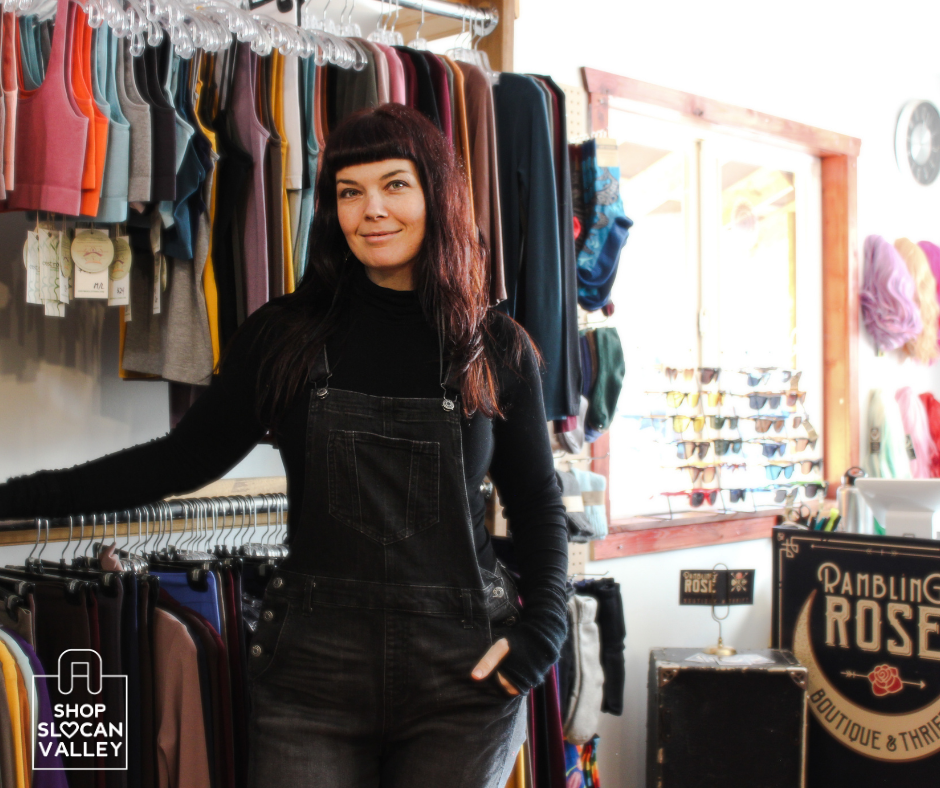 Meet Rosemary. She's the badass owner of Rambling Rose in Winlaw and she's responsible for curating the most incredible vintage & thrift clothing and accessories. Rosemary is super passionate about elevating and empowering the local makers and artisans around her and has an amazing selection of local treasures. She is passionate about running her one-of-a-kind biz in the heart of Winlove.
When you choose to buy local, you support business owners like Rosemary. And our whole community thrives. #shopslocanvalley
Check out our Valley Directory – www.slocanvalley.com – for full business listings.