Raven's Nest in New Denver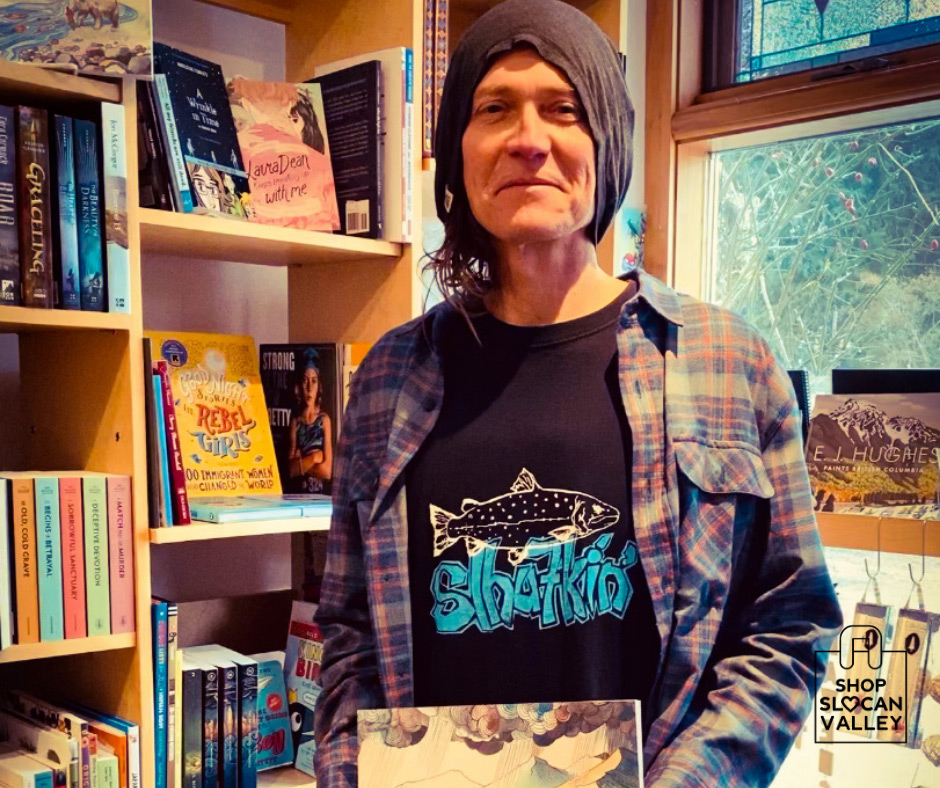 Say hi to the very special Marsh, manager of Raven's Nest in New Denver. Marsh loves getting to know his neighbours and discovering their hidden talents. He also loves books…which is why Raven's Nest makes a concerted effort to stock as many local and regional books as possible (like the one he's holding!). This beautiful store also features some of the best natural fibre clothing designers including Slocan Valley's own, Nomads hemp wear.
Raven's Nest also carries quality books, journals, cards, eco-wool blankets, jewelry, toys, and gifts for all ages. Marsh, alongside his mother-in-law Taeka (the owner), work hard to bring the Valley superb customer service at this unique gem of a store.
"Without our loyal local customers we would not be here, nor could we have stayed open year round for 15+ years. For us, though, it's much more than our customers. Like other Valley businesses we strive to support our neighbours and community as much as we can, and we currently have more local suppliers than ever…we are learning to appreciate more and more how blessed we are to live in this beautiful valley and what extraordinary folks we have right here, all around us."
When you choose to buy local, you support business owners like Taeko (and managers like Marsh!). And our whole community thrives. #shopslocanvalley
Check out our Slocan Business Valley Directory for full business listings.