Silverton Building Supplies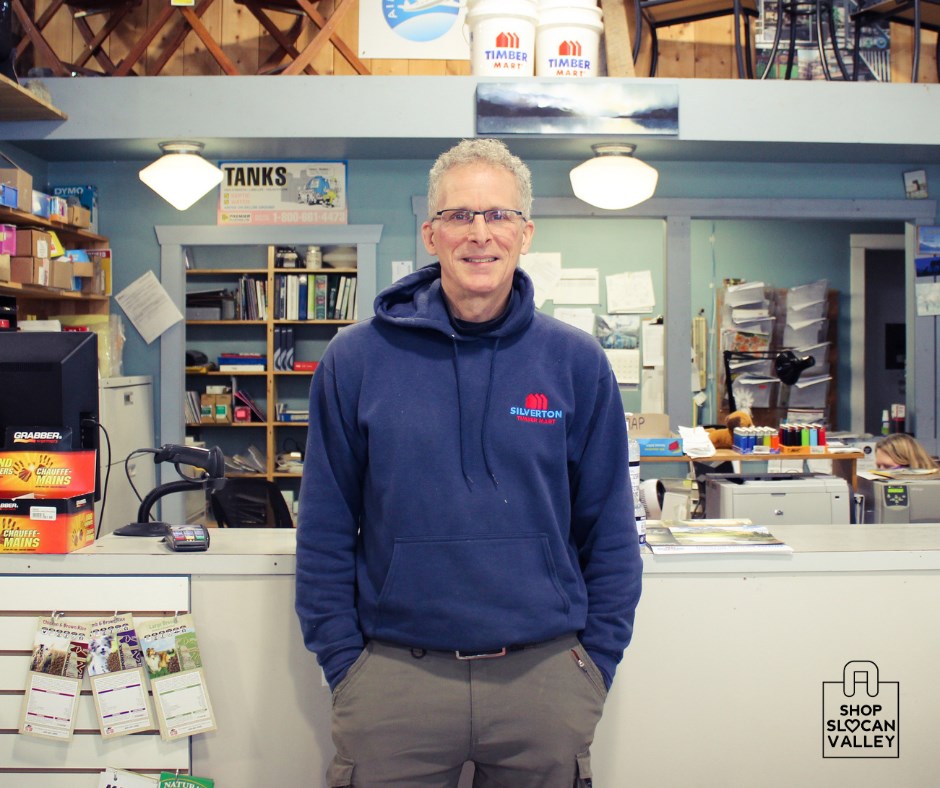 Please give a warm hello to Clarence, co-owner of Silverton Building Supplies. Clarence and his son Tim took over this institution in Silverton 2.5 years ago as a very well-established community resource. When you look around town and all the rural areas up and down the Slocan Valley, it's pretty cool to think of how many houses and shops were built or renovated using materials supplied by Silverton Building Supplies. "Building on a legacy of community service" is an apt slogan for this amazing business.
Silverton Building Supplies is an 8,000-square-foot hardware, housewares and building supplies store with over 23,000 SKUs, plus a full service lumber yard, all sheet materials, plumbing, heating and electrical supplies and so much more. Their service and delivery area extends from Winlaw to Nakusp and over to Kaslo. Clarence says it's a real privilege to be part of a dedicated team of employees and to serve such friendly and supportive customers.
When you choose to buy local, you support business owners like Clarence and Tim. And our whole community thrives. #shopslocanvalley
Check out our Slocan Business Valley Directory for full business listings.