The Valley Kitchen in Winlaw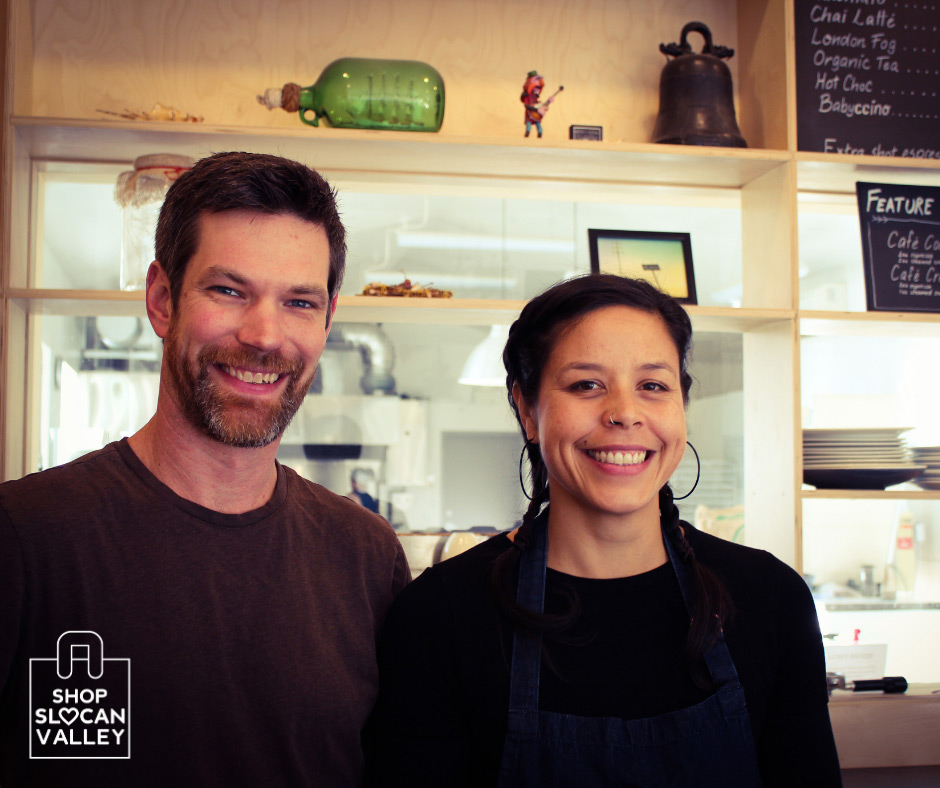 Meet Rob and Sally, owners of The Valley Kitchen – a multifaceted culinary community paradise in Winlaw. Their rentable commercial kitchen is home to incredible local food businesses and their inviting pop-up cafe is open every Sunday. It's not only your chance to pick up your order from their Online Local Food Market, it's where you get to nibble on delectable pastries, drink espresso and share some laughs with Rob, Sally and their two incredible girls.
This power couple goes above and beyond for their community…every. single. day. Running a business in the Slocan Valley means being inventive, hands-on and driven. Rob and Sally encompass all of that and more.
Check out our Slocan Business Valley Directory for full business listings.