Addicted to Craft in Slocan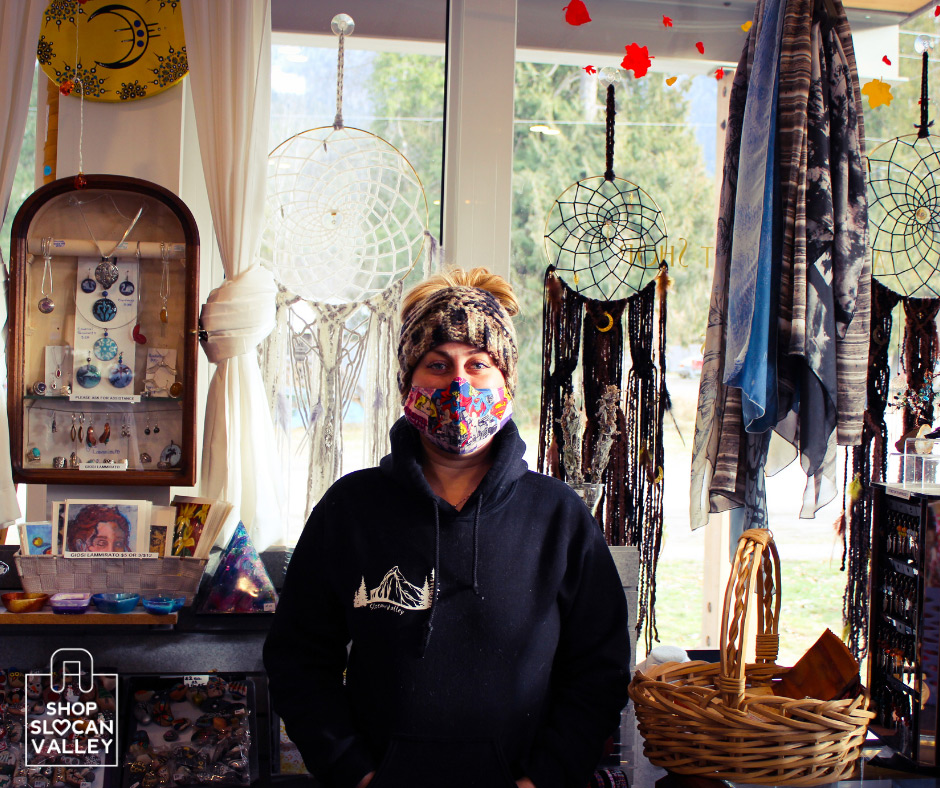 Meet Milayne. She is not only addicted to crafts, it's the name of her amazing local artisan gift shop and craft supply store in Slocan. Owning this special place has been Milayne's dream since she was five years old, and now she has two little ones herself. In fact, she opened I'm Addicted to Craft in April of this year, a week after giving birth to her second child. She says he's now the official mascot for her business.
She features over 40 artisans and doesn't charge commission, just a small rental fee…so money goes directly to the artists. Milayne is also an artist herself and sells her own creations in the store (check out her Valley Life clothing and hat line…it features the epic peaks of the Valley including Frog Peak!). What she loves most about running her business is meeting people from all over who come to her shop not only to get supplies, but to get advice.
When you choose to buy local, you support business owners like Milayne. And our whole community thrives. #shopslocanvalley
Check out our Slocan Business Valley Directory for full business listings.