Adventure Domes in New Denver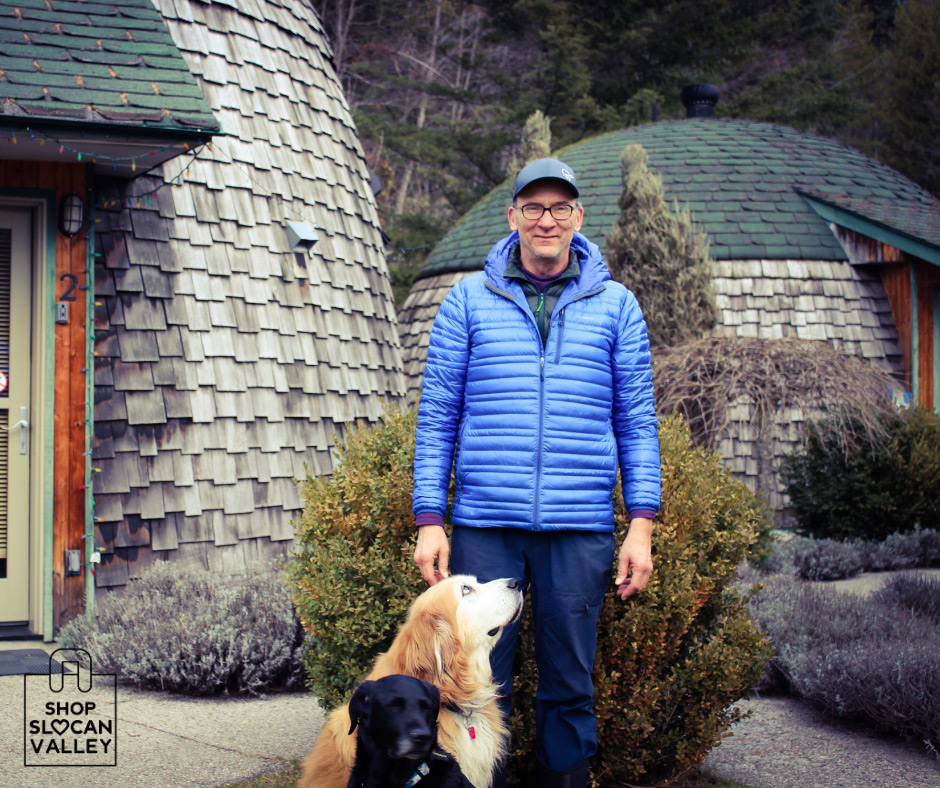 Meet Gerald. He and his wife Abi own the one-of-a-kind Adventure Domes in New Denver. Their four eco-friendly cottages offer an experience just as unique as the Valley itself. Gerald and Abi bought the business about three years ago and are passionate about offering travellers a homebase from which to explore the three provincial parks nearby, the incredible ghost town of Sandon, Summit Ski Hill and so much more (it's basically endless natural beauty and magic for miles….). Not to mention the Adventure Domes are just steps away from the pristine Slocan Lake.
The domes themselves look deceiving. Inside each dome is a beautifully spacious, modern and relaxing interior that has everything you need. Gerald and Ami, who used to run a hostel in Golden, love giving people a place to get away from it all and experience the natural beauty of a place far from concrete and traffic.
In these "staycation" times, the Adventure Domes is the ideal place to stay this winter if you live in the Kootenays. From snowshoeing and ski touring to x-country skiing and ice fishing, it's the perfect home base.
When you choose to buy local, you support business owners like Gerald and Abi. And our whole community thrives. #shopslocanvalley
Check out our Slocan Business Valley Directory for full business listings.