Flaca's Bakery & Bistro in Slocan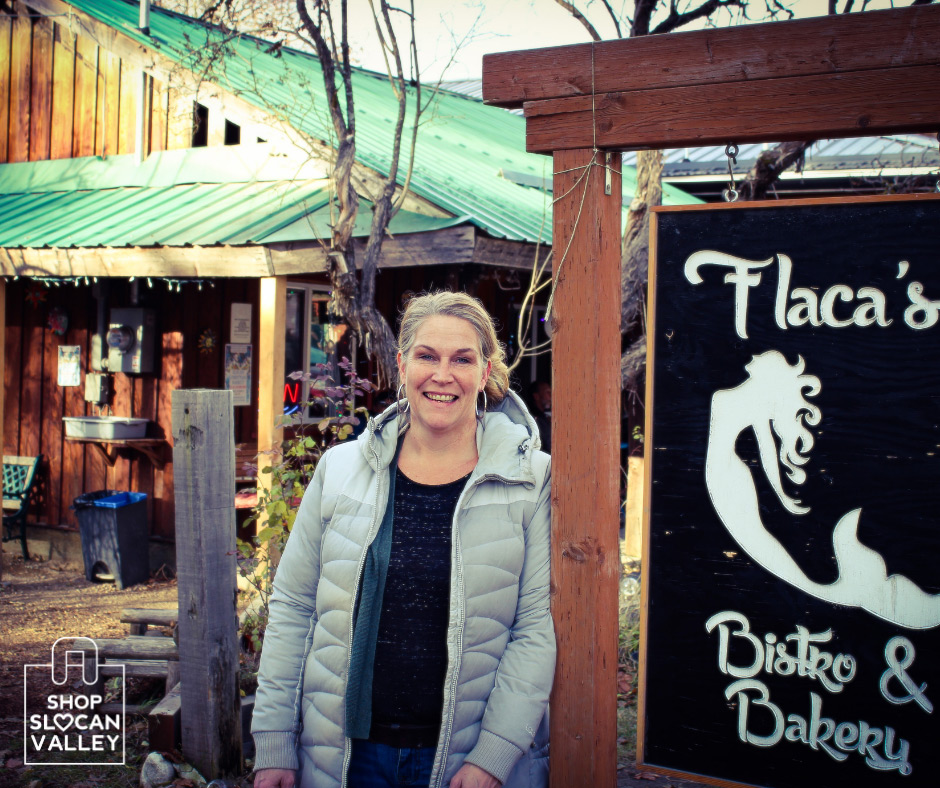 Meet Diane. She's the owner of Flaca's Bakery & Bistro in Slocan. Not only is her cafe and eatery a pillar of this beautiful lakeside town (her fresh baked goods and home-cooked quality food are next level!), Diane goes above and beyond to support her local community, including its artists and makers.
Say hi to Diane tomorrow at the Slocan Christmas Market from 10am to 3pm and check out their outdoor market and artisan vendors.
When you choose to buy local, you support business owners like Diane. And our whole community thrives. #shopslocanvalley
Check out our Slocan Business Valley Directory for full business listings.