Sanderella in New Denver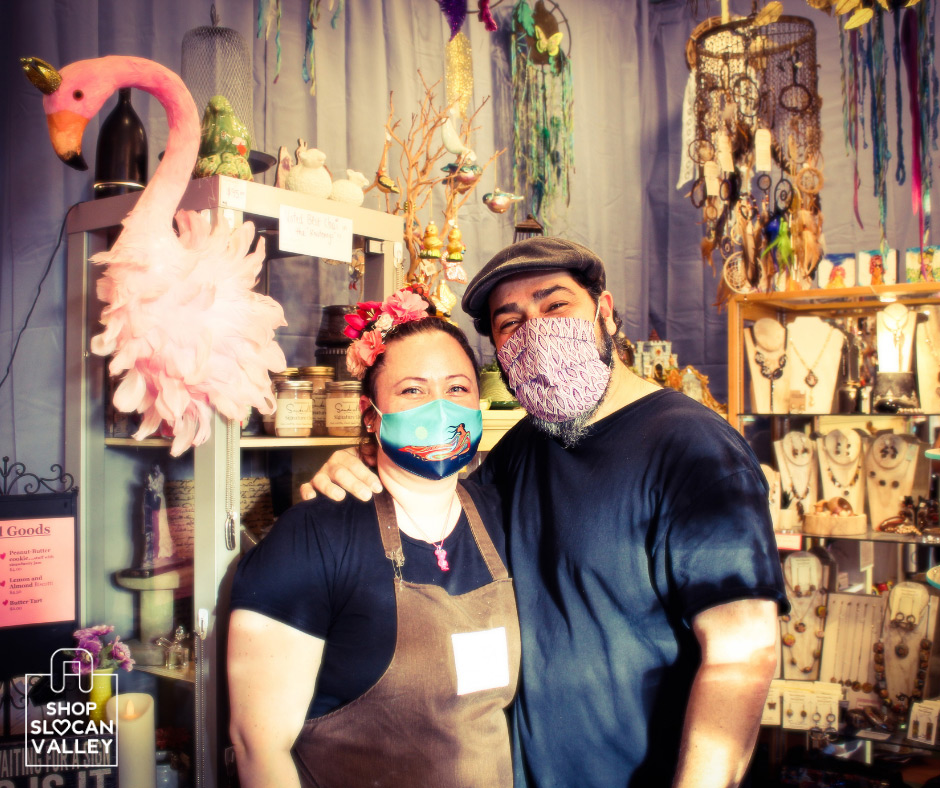 Say hi to Wausa and Victor. They're the owners of the one-of-a-kind boutique cafe, Sanderella, in New Denver. It's the place whimsical dreams are made of and this couple loves to welcome your smiling faces.
They've been through a lot of changes due to COVID-19 and they've appreciated everyone's continued support. You can now dine in once again as well as take in the beautiful local jewelry, crafts and art that's for sale in their boutique. Wausa and Victor themselves are also one-of-a-kind and they work so hard to bring you not only the best crepes we've ever had, but amazing service and lots of laughs.
When you choose to buy local, you support business owners like Wausa and Victor. And our whole community thrives. #shopslocanvalley
Check out our Slocan Business Valley Directory for full business listings.