Home Hardware in Winlaw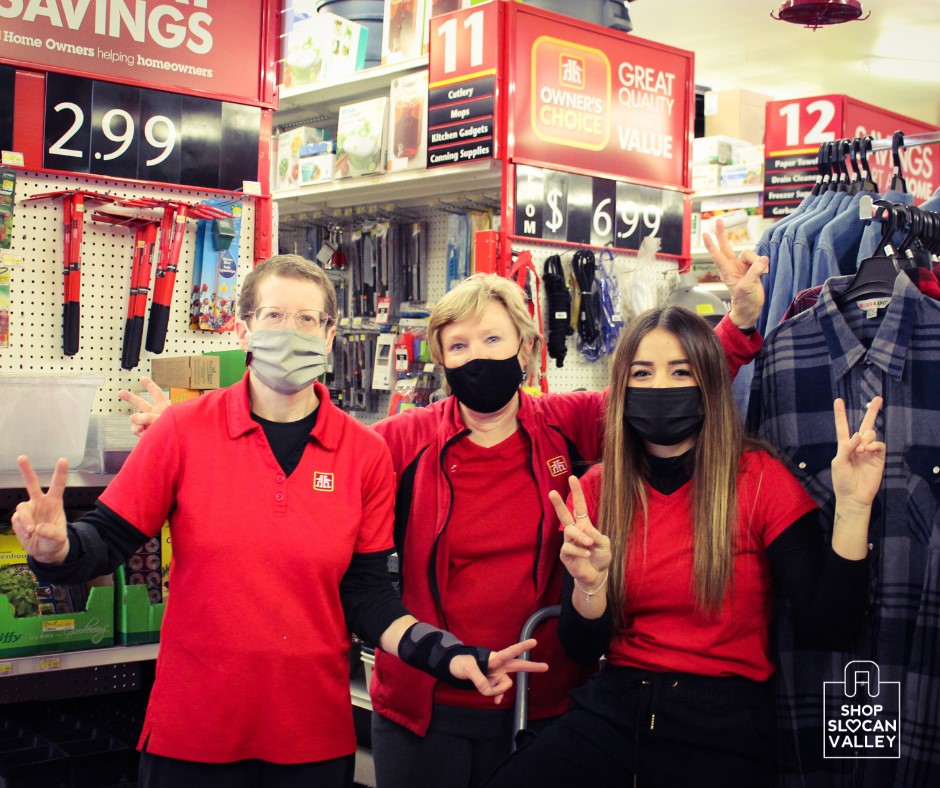 Meet Pearl, Nancy and Haley from Home Hardware in Winlaw. Pearl is the owner of this gem in Winlaw, alongside her husband, Fred and her son, Matt. They also own and manage Four Seasons Greenhouse in Winlaw because heck…they just love serving their community. In total, they've been serving the Slocan Valley community for over 35 years.
Home Hardware is more than just a Home Hardware, it's a community resource as well as a general store that provides many unique products you can't find in other places. Fun fact: they're also the biggest supplier of fencing in the Kootenays.
Pearl absolutely loves running the store as she believes they're providing an important service to the community so people don't need to travel an hour or more to get what they need. She loves providing her neighbours and customers from all over with the goods and services for their homes, yards and lives in general. She's so grateful for her Slocan Valley community and feels whole-heartedly supported by them.
When you choose to buy local, you support business owners like Pearl, Fred and Matt. And our whole community thrives. #shopslocanvalley
Check out our Slocan Business Valley Directory for full business listings.