Viva Cacao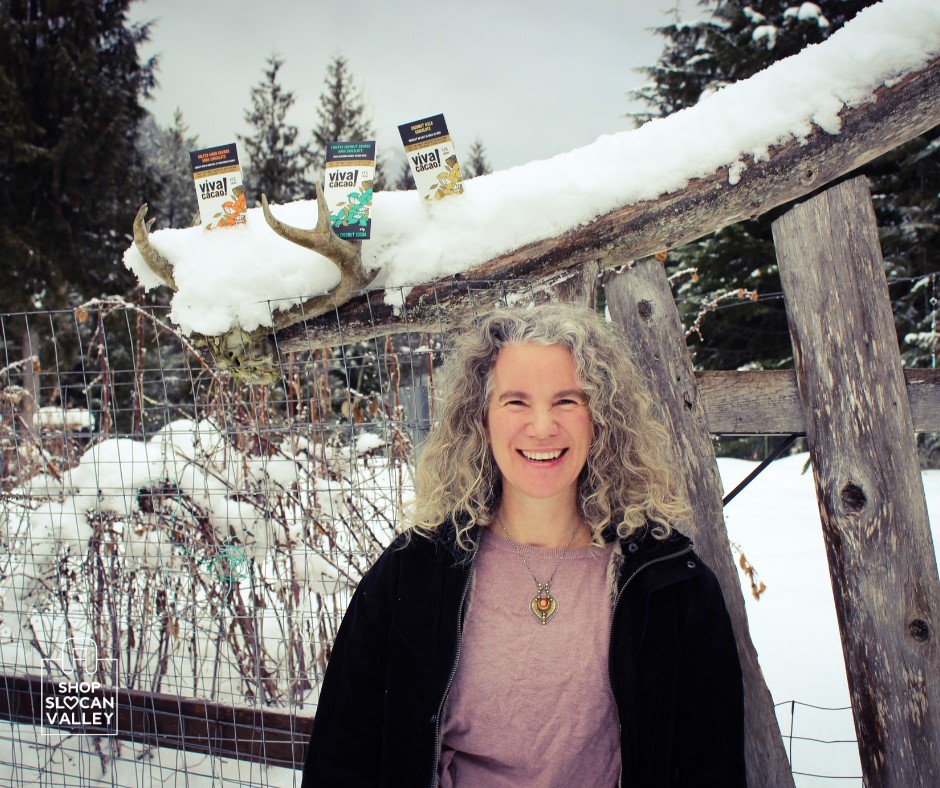 Say hello to Beth, an innovative and passionate craft chocolate maker and founder of Viva Cacao! Viva Cacao produces and celebrates delicious small-batch dairy-free chocolate using heirloom beans, healthy ingredients, superfoods, and ethically-sourced cacao. And they do it all from their magical chocolate factory amongst the cedars next to the Slocan River.
It's been a big year for Beth, despite COVID. She has expanded across BC, hired two new employees, her online shop is thriving and she's about to launch a sugar-free line. She also collaborated with Oso Negro to make a unique coffee chocolate bar and her drinking chocolate is next level tasty.
Beth feels so fortunate to have the "job" of spreading love through her chocolate and making medicine that people ingest into their bodies. Oh and also to be able to ski out her front door and see the swans on her lunch break.
When you choose to buy local, you support business owners like Beth. And our whole community thrives. #shopslocanvalley
Check out our Slocan Business Valley Directory for full business listings.