Maple Leaf Store in Crescent Valley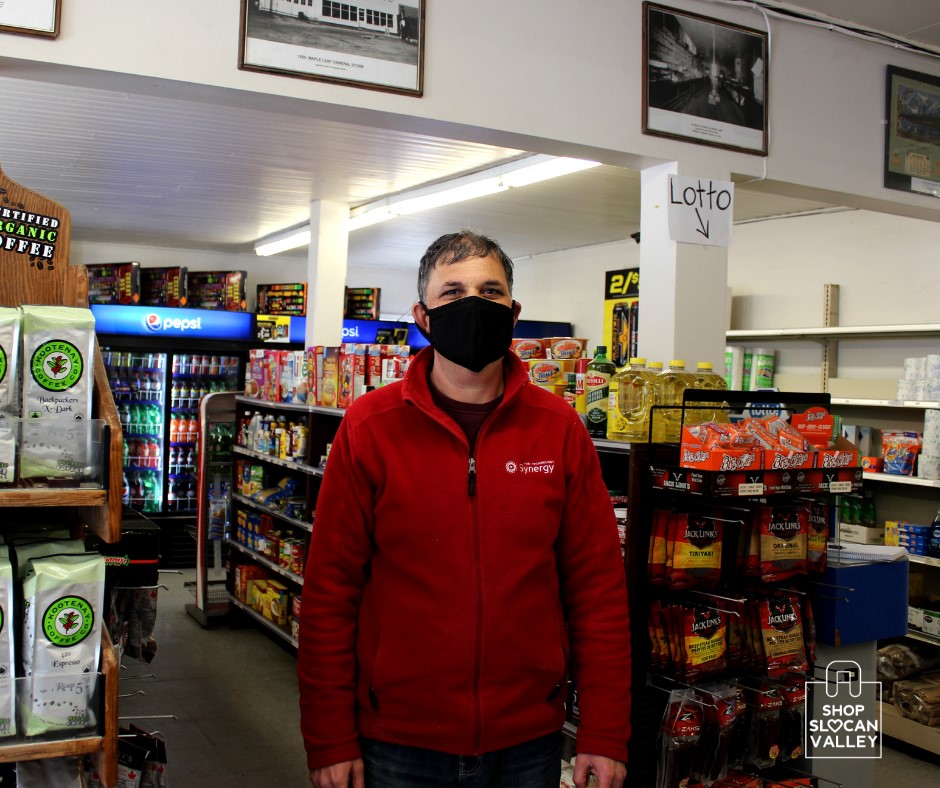 Meet Kulvinder, owner of Maple Leaf Store in Crescent Valley. He's been running this neighbourhood gas station and convenience store for almost 11 years.
He escaped the big city to the quiet of the Slocan Valley and has never looked back. The store itself is over 100 years old and its history is honoured on the walls of the store. Kulvinder even has customers that remember it from over 70 years ago!
Kulvinder loves running the store. 70-80 percent of his customers are regulars and he loves being able to provide a service to his community. Maple Leaf Store offers necessities and goodies like liquor and cigarette sales, groceries, lotto sales, gas, diesel, propane and a car wash.
When you choose to buy local, you support business owners like Kulvinder. And our whole community thrives. #shopslocanvalley
Check out our Slocan Business Valley Directory for full business listings.