Ice Creek Lodge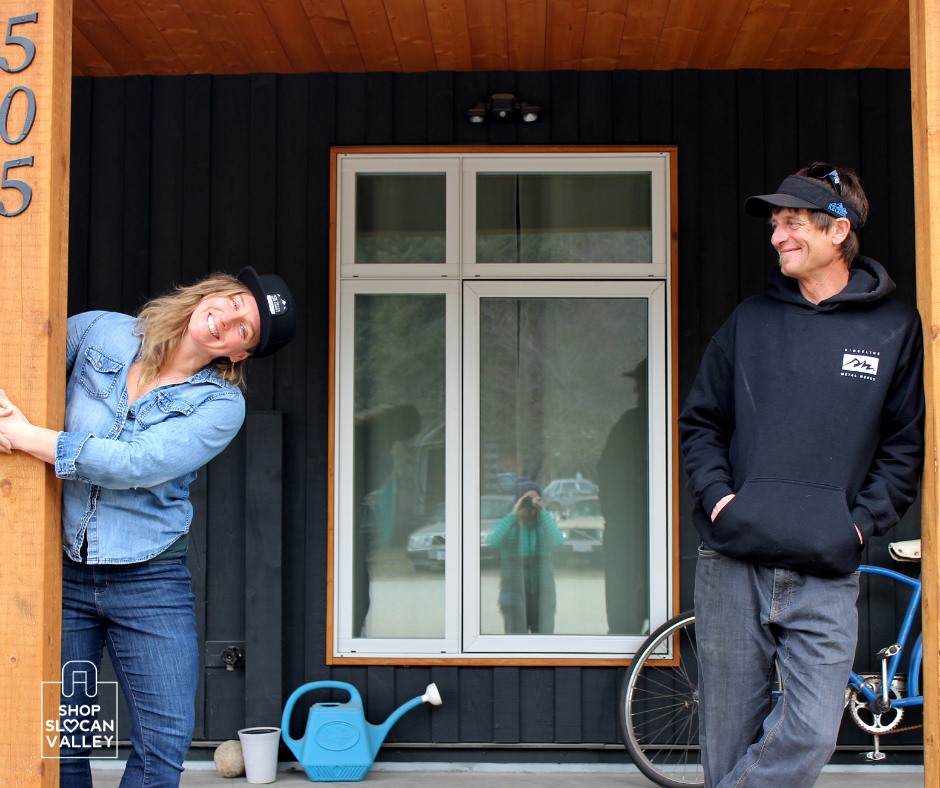 Say hi to Courtney and Russell, owners of Ice Creek Lodge! This innovative couple took the lemons of COVID-19 and turned them into delicious lemonade. Losing their clientele from the south turned into an opportunity to provide ski and snowboard backcountry tours to small groups of locals, gave them time to come up with exciting summer programming and finish their guest house, The Col Guesthouse, in downtown Slocan Village.
This summer, you'll be able to rent paddle boards from there as well as book their main summer offering – a guided three-day hike on the Valhalla Traverse from Drinnon Pass to Ice Creek Lodge, located in the northwest corner of Valhalla Park. Ice Creek Lodge now has hike-in access from Burton, thanks to the amazing staff and kids at the Valhalla Wilderness Program. This labour of love was done over many years with lots of kids, big and small.
Courtney and Russell are true Slocan Valley community icons. As Russell says, he got to build his business WITH his community. And it's been very important to them to market an experience, not a place. Along with their two kids as little helpers, this couple has been running their business since 2005 and now with Col Guesthouse open, it means they and their guests put even more money right back into the community's grocery store and other businesses to power their adventures.
When you choose local, you support business owners like Courntey and Russell. And our whole community thrives. #shopslocanvalley
Check out our Slocan Business Valley Directory for full business listings.