Nomads Hemp Wear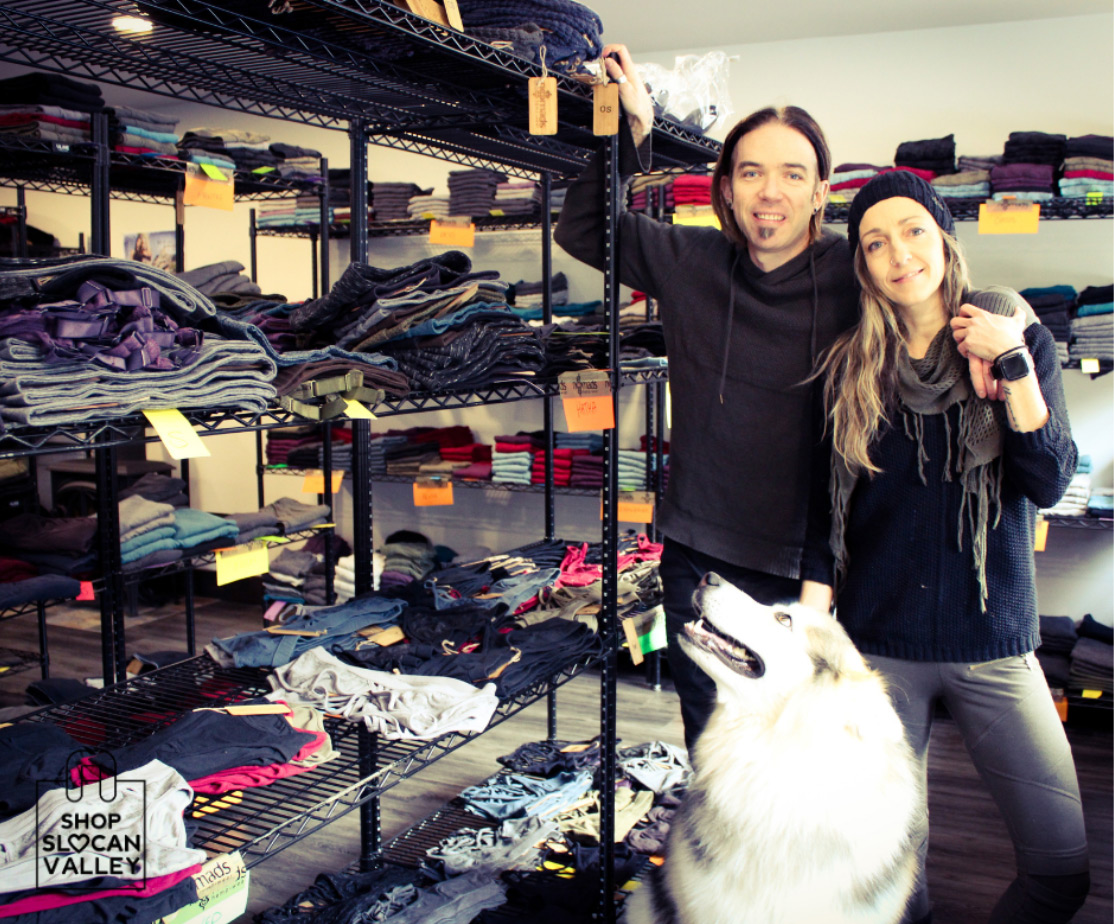 Meet Anik and Louis, owners of your favourite Slocan Valley clothing brand, Nomads Hemp Wear. You would never be able to tell by their vibrant young energy that these two lovebirds have been in business for over 20 years. Yep, that's right! From their simple beginnings slinging hemp clothing out of an old beat up van with Anik on her sewing machine and Louis constantly having to explain his purple hands from dying clothing….to being a global sustainable eco fashion business – Nomads Hemp Wear has come a long way.
But their enthusiasm and drive has never changed nor has their love for the Slocan Valley and the people in it. Tucked into the wilderness is their humble homestead, a beautiful warehouse they built themselves, surrounded by cedars, and the flowing river nearby. As self-described country bumpkins, they say there's nowhere else they'd rather be. We couldn't agree more. Anik and Louis are truly grateful to each and every one of you for rocking their clothing and supporting them on their wild ride.
When you choose to buy local, you support business owners like Anik and Louis. And our whole community thrives. #shopslocanvalley
Check out our Slocan Business Valley Directory for full business listings.