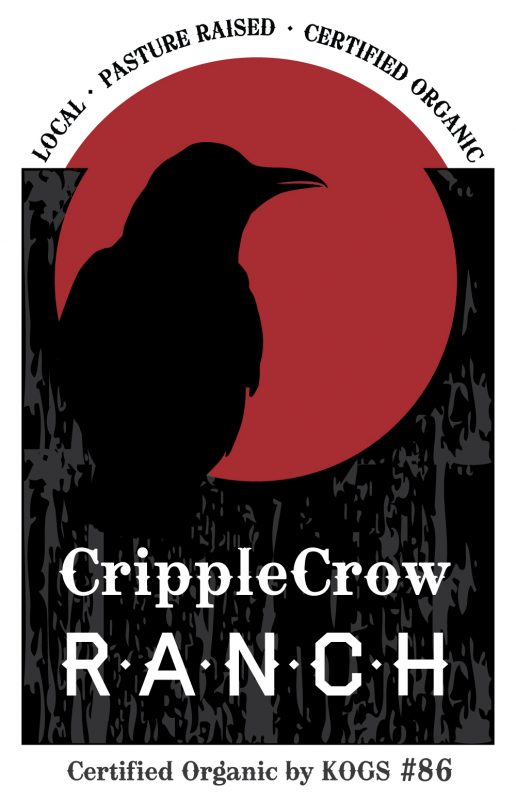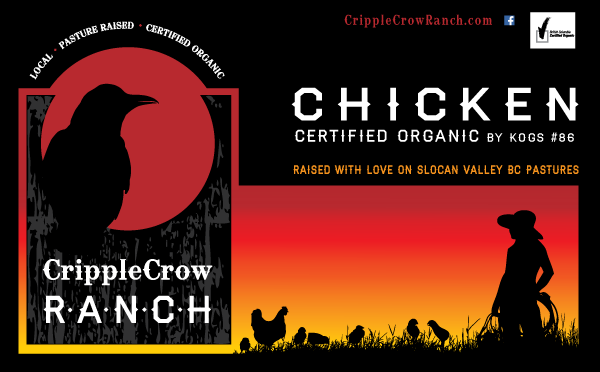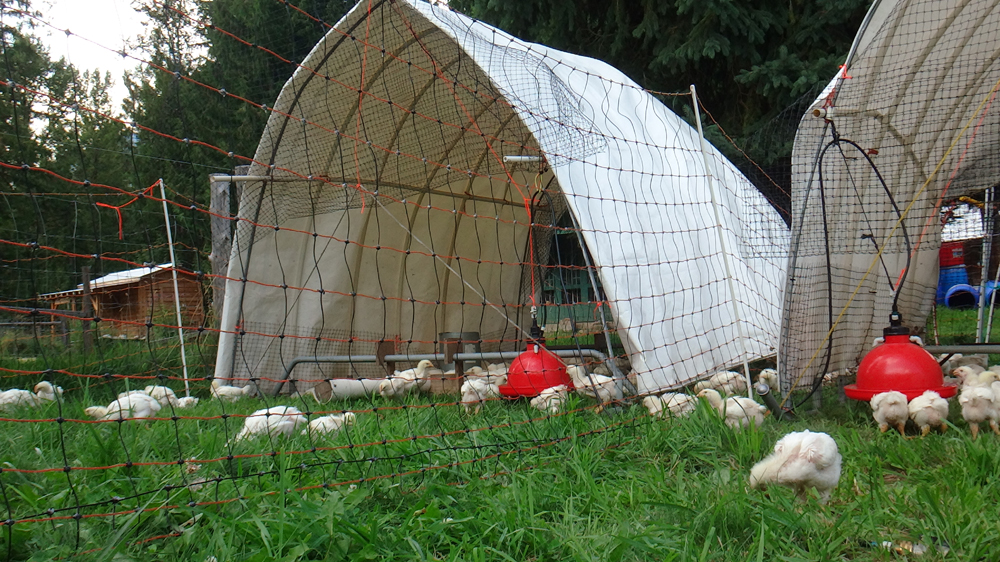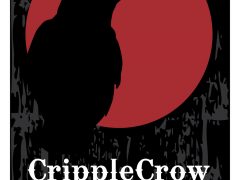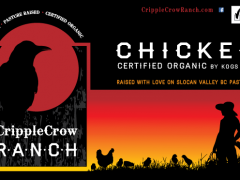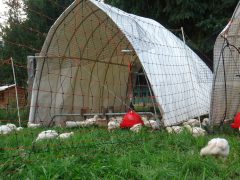 Certified Organic (KOGS #86)
Pasture Raised, healthy, happy meat birds
We raise our birds on organic Slocan Valley pastures from April thru mid October.
If you would like to order some of these wonderful, healthy, tasty birds, drop us a line at
CrippleCrowRanch@gmail.com
You have a number of options.
BUYING DIRECTLY FROM US is always the best value.
FRESH: pickup is at Passmore Pluckers (www.PassmorePluckers.ca) on select Friday mornings over the summer.
FROZEN and VAC PACKED: we can arrange to vacpack and flash freeze your whole birds, or we can cut up and individually pack your birds in serving size pieces…all for an extra fee.
A MORE CONVENIENT OPTION MIGHT BE TO BUY AT ONE OF OUR LOCAL STORES:
Kootenay Coop Country Store in Nelson BC
Evergreen Natural Foods in Crescent Valley
Endless Harvest
Please send us an email if you would like to get in touch with us. The phone doesn't work so well because we are in the fields and brooders from early morning to late at night caring for the birds.