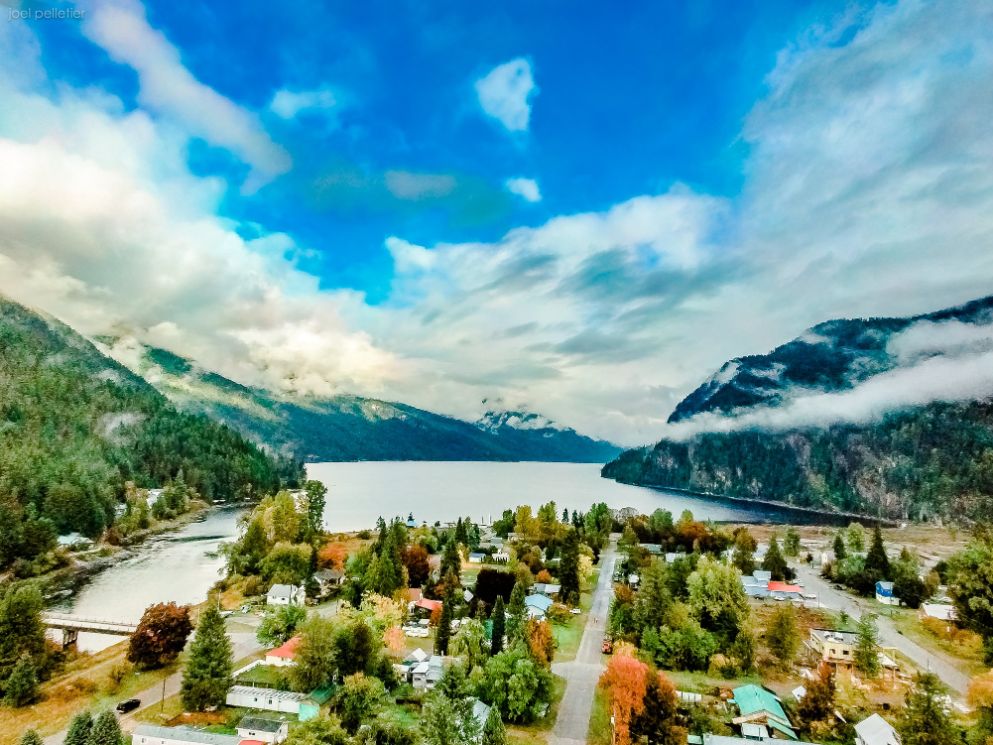 Visit the official Village of Slocan website.
Founded by Frank Fletcher of Nelson in 1892, Slocan City was the smallest incorporated city in the British Commonwealth, perhaps in the world. In 1958, Slocan City reincorporated as a village and is now known as the Village of Slocan.
The booming mining town served as the terminus for the old railway, and sternwheelers plied the lake carrying minerals, goods and people. In 1942 when the Japanese-Canadians were interned, there was a large population housed in and around the Village. At the back of the town cemetery is the only surviving Buddhist Cemetery from this era.
The Village of Slocan is situated 72 km (43 miles) north of both Nelson and Castlegar. An easy one hour drive. It is the perfect peaceful beautiful place if you want to get away from the hustle and bustle of urban centres. Now home to about 350 people, Slocan Village is good choice from which to explore the great outdoors. The recreation facilities in the area are excellent, and different areas are easily accessible depending upon experience and fitness level.
In 2011, Slocan boasted B.C.'s only all-woman village council!
Located at the very southern end of 45 km long (28 miles) Slocan Lake, the village has a hotel, B&B and camping accommodation and a couple of restaurants. To the north is the beautiful, clean and clear Slocan Lake. Looking west, the spires of Valhalla Park loom over the village and lake. To the east is Idaho Peak and Kokanee Glacier Park.
From a boat launch in town, canoeists, kayakers and sail boaters can discover beaches and coves where cars can't go. Often you will be the only vessel in sight! Fishing is a surreal experience. Hikers can find a myriad of trails beginning near Slocan, from a short and easy stroll to a full day of difficult climbing. Bicyclists can choose from an easy ride on the highway, to quiet back roads suitable for the family, or extreme bike trails worthy of the most dedicated masochist. Photography and bird watching are especially rewarding around Slocan Village.
Consider taking the beautiful Evans Creek Trail – even if you only go a km and then turn around. It 's a reward for inexperienced and experienced hikers alike. Check out the hikes around Slocan in our Valley Directory under Outdoor Adventure.