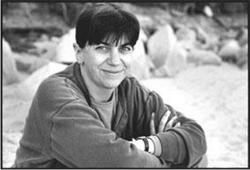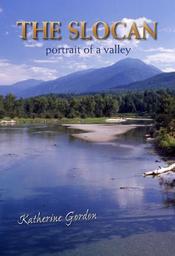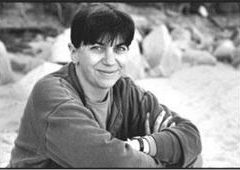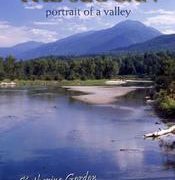 Author of The Slocan: Portrait of A Valley – a contemporary popular history of the Slocan Valley (Sono Nis Press, 2004) and other Slocan-related books.
The Slocan Valley, in the heart of the southern interior of British Columbia, is a slender blue-gold arc of water, pastures, and trees nestled between the Selkirk and Monashee Mountains. Although barely 120 years old in terms of European settlement, the valley has been the amphitheatre in which much of British Columbia's and Canada's most dramatic history has played out.
Economics and politics have dominated life in this region since 1846. The Oregon Treaty, signed when the Slocan was still a blank spot on the map, created the new Canada/U.S. border along the forty-ninth parallel and drew to an end the traditional lifeways of Aboriginal people in the valley. It set the stage for the railway battle between the Great Northern Railway and the Canadian Pacific Railway for control of the eastñwest national transport link. Several decades later the border would become the fragile barrier protecting pacifists fleeing Canadaís warrior neighbour to the south.
The Slocan was briefly the Paris of the west, with its fabulous silver and lead strikes of the 1890s; it became the refuge of Doukhobor settlers fleeing first Russia's tyranny, then Canada's; it was the prison for Canadian Japanese interned by the Canadian government during the Second World War. It has attracted hunters and gatherers, farmers, orchardists, industrialists, and loggers. It was, and remains, a hippie Nirvana of sorts. In recent years, the strong connections of aboriginal people to their history, place, and future in the Valley have again become apparent.
This larger history is peppered with intriguing miscellany: the Greyhound Bus Company had its humble origins in nearby Nelson; David Suzuki was interned in the valley as a child; Sandon (permanent population of five) has the oldest continuously running hydroelectric plant in North America, still servicing the valley.
The Slocan: Portrait of A Valley links the region and its people to the broader history of B.C. and Canada, and opens a window on the culture and lifestyles in the area today. It paints an engaging, vivid portrait of a living valley and tells the compelling stories of its people.
History • 320 pp • 6½ x 9½
ISBN 1-55039-145-3 • paper • $24.95
please go to Sononis Press
for more info.