Kelty Mental Health Resource Centre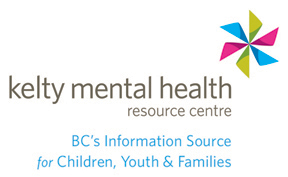 The Kelty Mental Health Resource Centre is a provincial resource centre that provides mental health and substance use information, resources, and peer support to children, youth and their families from across BC. You can reach us over the phone, in person, or through email.
We offer:
Information and resources on a wide range of mental health and substance use issues affecting children and youth
Options for support and treatment in BC
Help navigating the mental health system
Peer support from youth and parent peer support workers, who all have lived experienced with mental health challenges, either themselves or in their families
Resources and support for individuals of any age with an eating disorder or a disordered eating concern
Free education events for parents, as well as school and health professionals, including the Pinwheel Education Series.
Information, help, and peer support are provided by staff as well as parent and youth peer support workers who work at the Kelty Centre through a partnership with FamilySmart.