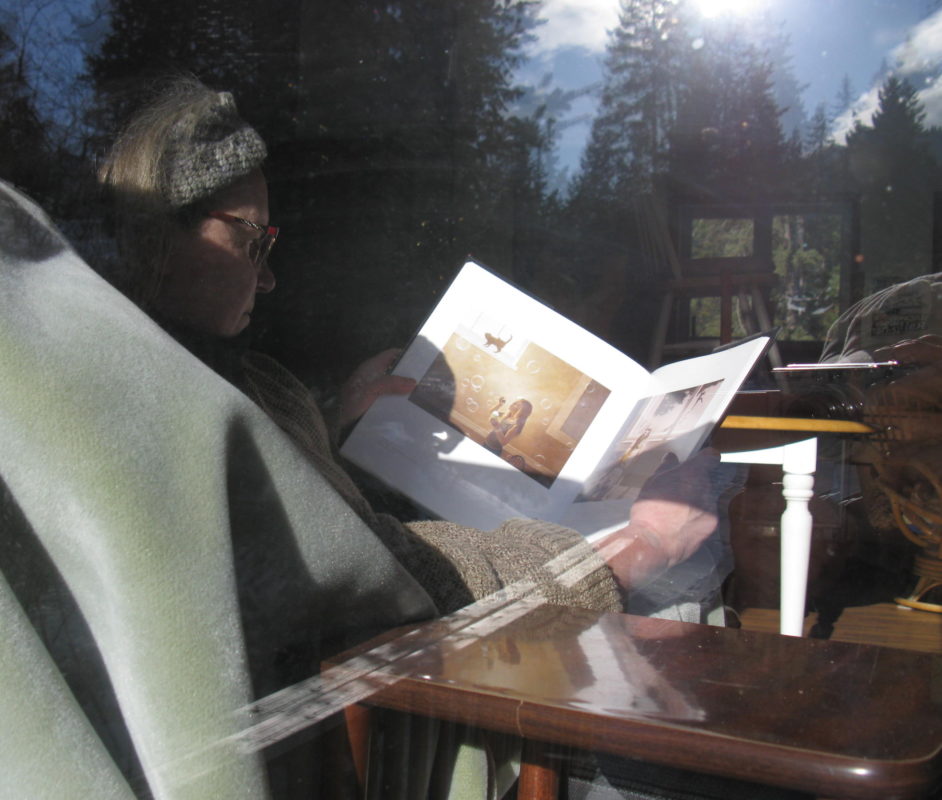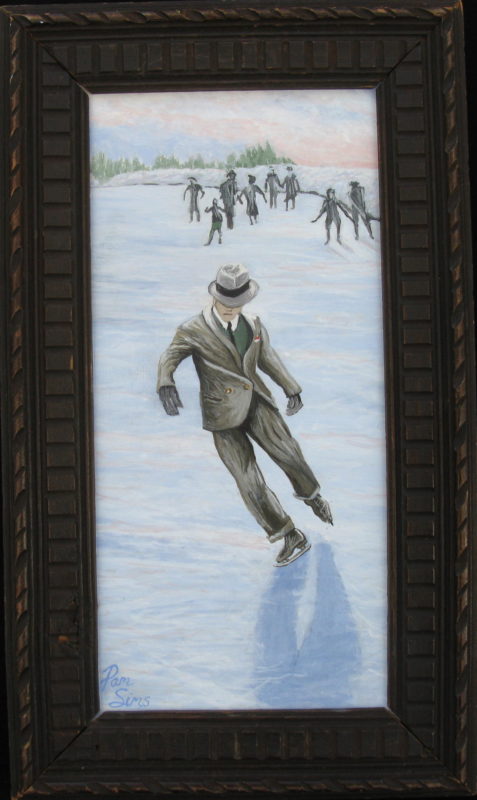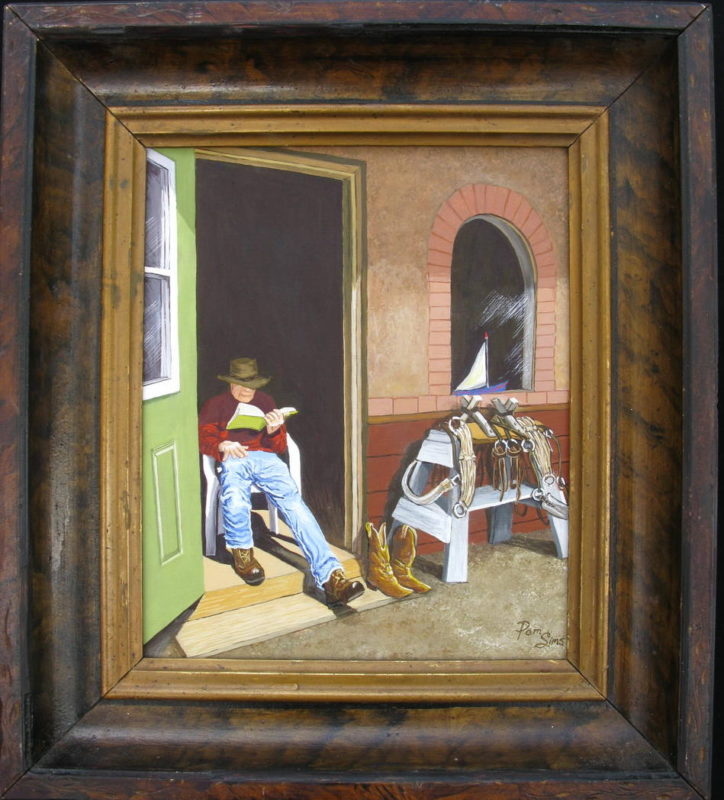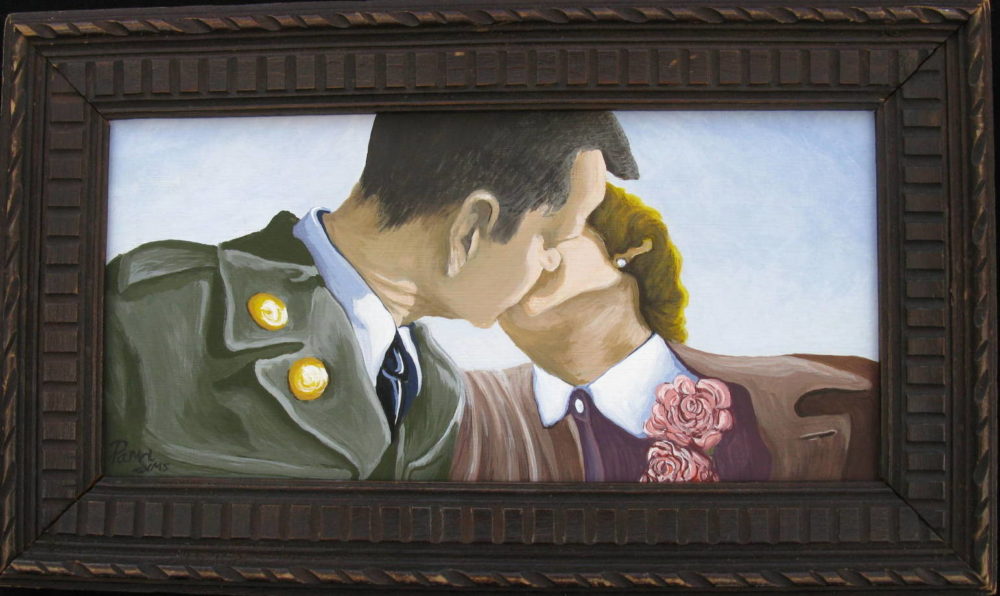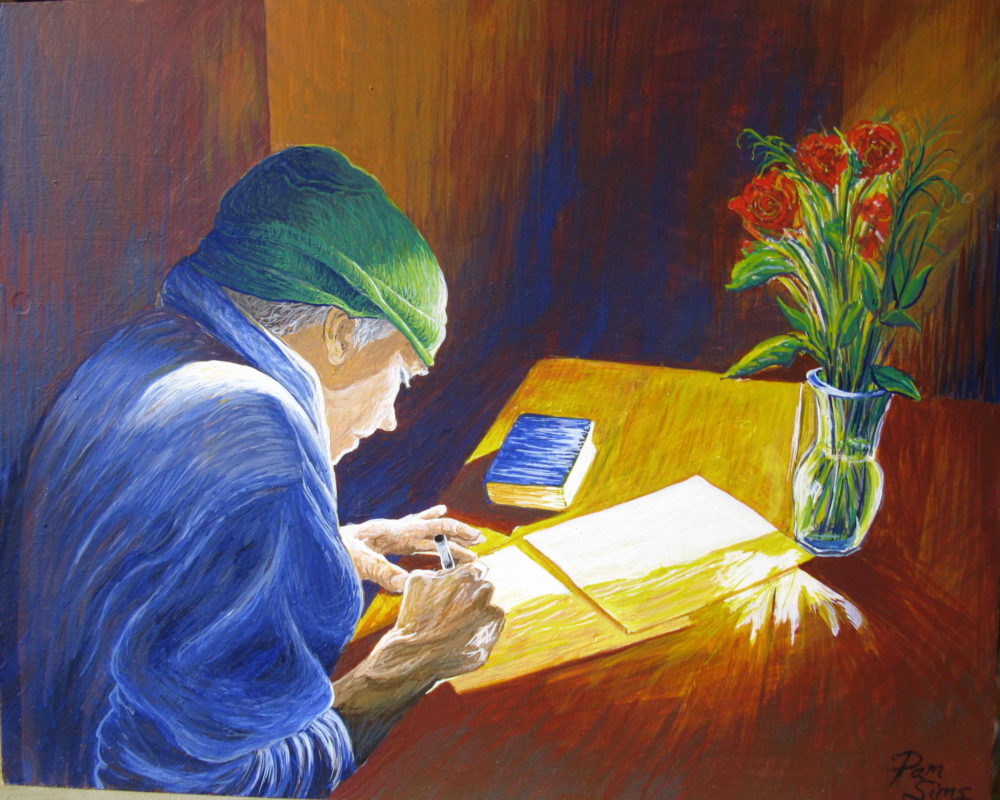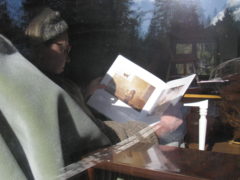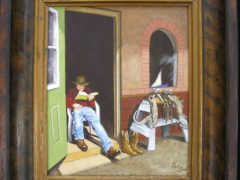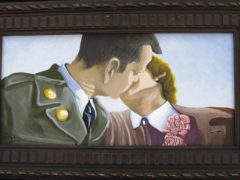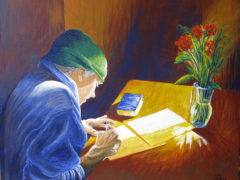 I have been showing paintings, prints and wall shrines in the Kootenays for 28 years.  I've participated in group shows at the Kootenay Gallery of Art and the Silverton Art gallery.  I have had one person shows at the Nelson Library and many local café's, up and down the Slocan Valley.
In Life and in my art, I love a challenge and I thrive on change.  I like to push my limits technically and emotionally, to create stronger works each year.  I've been a continual student, learning new painting techniques and art history.  I started with egg tempera and pure pigments in 1992, and then learned to grind my own oil paints later on.
I've focused on realistic local landscape painting in oils and egg tempera, working from my photographs.  Recently, I've been working with an egg and oil tempera emulsion that is giving me the best of both mediums.  It dries relatively quickly with no fumes, but provides the gorgeous luster and pure colour depth of an oil painting.  I gave away all my acrylic paints.
Also, I've started painting people, from my photographs or from vintage family photographs.  I'm revisiting ideas and themes from my student days, when I did feminist art installations that combined vintage photography and found objects.
I studied at the Minneapolis College of Art & Design, with a scholarship in 1981.  I received my Bachelor of Fine Art degree, with honors, from the San Francisco Art Institute in 1986.  I moved to Bangkok a week later, by myself.  I had a one way ticket and a $1000 dollars.
I'm very grateful to be a part of this community and to all the folks who've encouraged me to keep painting.  Thanks to all my supporters who've bought my work and my prints over the years.