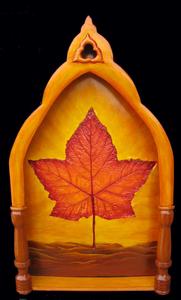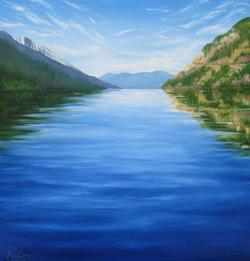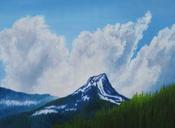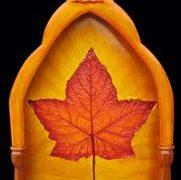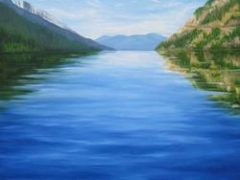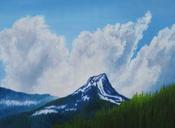 I am a Landscape Painter & Sculptor. I have lived in the Slocan Valley for 25 years. I received my Bachelor of Fine Art degree from the San Francisco Art Institute in 1986. I paint colourful realistic landscapes of the Kootenays.
I continue to explore the emotional and symbolic possibilities of landscape painting. I make art that people would like to live with. I want my works to be: luminous,evocative,buoyant,poetic,calm and meaningful. I paint in all mediums, including egg tempera. Oils are my favorite. I also work with wood and plaster to create unique nature shrines. I've done many landscape painting commissions.
My work is on display year-round at my Vacation Rental in Winlaw. It's called Paradise Valley Lodge.com Call for an appointment to view the house or see my studio.
Commercially: I do Picture Framing, Computer Illustration & Graphic Design, Website Design & Proofreading, Hand-painted Signs & Murals, Antique Restoration & Basic Upholstery, and One-on-One Art Tutoring.
To view my portfolio online just google: "Pam Sims fine artist". It's on flickr.com Then click on the "Sets" tab. Thanks!