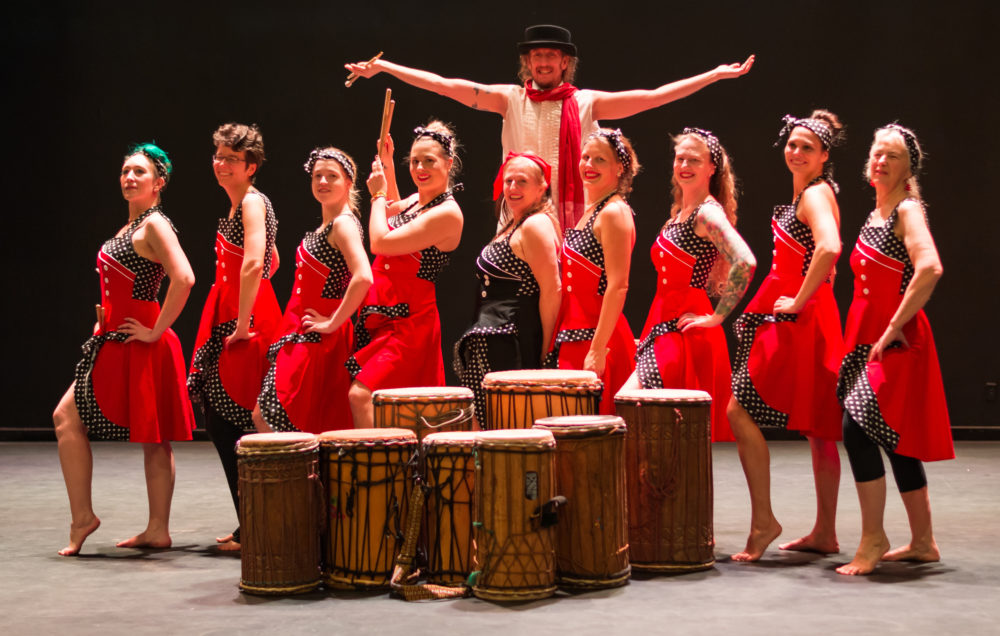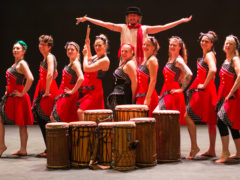 RhythmDance Orchestra is born of artistic director, Marilyn Hatfield's desire to share the magic and joy of rhythm and dance with all. Hailing from the Slocan Valley and Nelson, BC, this dynamic ensemble employs an enchanting array of drums, bells, shakers, percussion, song and dance to create an exhilarating synthesis of global rhythms, high energy dance and 21st century style.
Marilyn Htfield is a performing artist, musician, drumming and dance instructor, artistic director and choreographer, locally and internationally. She was named Nelson's Cultural Ambassador 2020.
Since 1995, she has dedicated herself to studying, performing and teaching global drumming and dance arts, and Marilyn now channels her rhythmic passion into RhythmDance Orchestra, a fusion of drumming, percussion and dance choreography that weaves ancient sounds with contemporary movements.
Each beat and every movement are executed in honour of the myriad drum and dance teachers who have shared their hearts, culture, history and art with us.
Available for public and private events, fundraisers, etc. Contact us for booking info.