The Slocan Valley Seniors' Housing Society and Passmore Lodge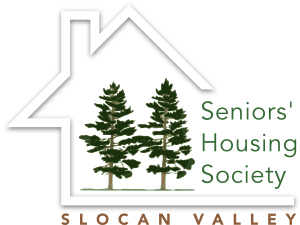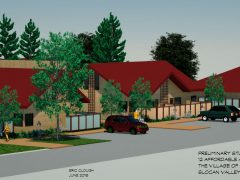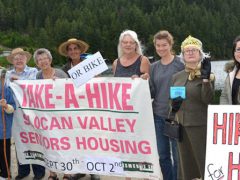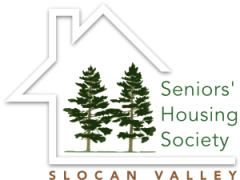 The Slocan Valley Seniors' Housing Society (SVSHS) was formed in 1995 and incorporated in 1997. Our purpose is to develop affordable seniors housing and related services in the Slocan Valley.
Our Vision Statement

A supportive community with enhanced opportunities to enable seniors inclusive of ethnic origins, abilities and disabilities, sexual orientation, gender identity, race or religion to remain an integral part of community life.
Our Mission Statement

To enable seniors to maintain residency in the Slocan Valley by providing affordable housing and support services.
Charitable Status

We are a Charity registered with the Canada Revenue Agency and as such file our annual financial returns with them each year to keep our Charitable Status in good order and allow us to provide charitable tax receipts for donations received. See the CRA Website for details on our charitable status.
Passmore Lodge

With tremendous support from the community and a committed group of volunteers the Society built and since 1999 has maintained the very successful 10-unit Passmore Lodge in Passmore, B.C.


This beautiful facility was visioned and built by the community to house independent seniors who want to stay in the Slocan Valley during their golden years.
Community Groups use the Lodge for library services, literacy, art and intergenerational programs and for FREE SENIORS FITNESS PROGRAMS from September to May, including therapeutic, chair, and restorative Yoga by Eliza Gooderham.
Slocan Housing Project

SVSHS is now embarking on an ambitious project to build a further 12 low income housing units for Seniors in the Village of Slocan.


When we built Passmore Lodge, we united our valley along cultural and geographic lines to raise funds and build a remarkable facility. We are doing this again as we work toward building 12 units of safe, affordable housing in the heart of the Village of Slocan. The community is ready and willing. This community support has resulted in successful fundraising for all the preliminary stages. Professionals are donating hundreds of hours in planning and designing. We are planning a new Hike or Bike for Housing which even in the preliminary planning, has won the support of former MLA Corky Evans. Corky hopes to keep up with our 91-year-old seasoned hiker, Lydia Kania, who raised $11,000 personally when we held our first hike 19 years ago. Imagine the fun that will be!

For more information on how you can participate in our 2016 Hike or Bike for Housing please come to our website at www.svhousing.ca
---
Contact Information